Available Angels: All Inclusive Aarketing platform
Hi. My name is Eden and I am the owner of AvailableAngels.com.au Escort Directory.
Available Angels (AA) was created in 2016 and boy have we change a lot over the past 3 years
Originally, the Available Angels concept was the marketing of Escorts who were available in real-time, within a 2hr window; 'Available Now' hence our name
Our escort advertising and marketing platform has evolved greatly and grown over time to be more inclusive and innovative
Yes we still have our real time 'Available Now' option but we also cater to escorts who are not available now as well as ladies who are touring both Australian wide & Internationally
One of the things I have learnt by having an advertising platform is that I love to create and I love seeing my ideas come to fruition. I also love imagery and I am constantly adding new features and concepts
We have a no dishonesty policy and vet all advertisers
We have always catered to Australian advertisers quite recently we added International Escorts and we will be including more International options in the coming months.
We welcome all types of businesses and workers
Male, Female and Transgender
Private escorts
Erotic massage
Fetish and BDSM practitioners
Establishments
Agencies
Bespoke custom built website with a great technologist (Jess) behind the scenes and very recently we added to the team, an awesome, pretty & very smart marketing & SEO chick (Sarah) – Sorry Eden but it's my blog so embellished haha
Our Relationship with Sarah and Atlantic
When we first opened our doors to accept agency escort listings, I wanted to make sure that I only had reputable businesses on our books.
This is how I met Sarah; Our relationship started when Available Angels first opened and Sarah had her Escort Agency, Atlantic.
Having spoken in general conversation with private escorts over coffee, business and in social settings, Sarah often got mentioned by private workers as someone to get in touch with. The consensus was that Sarah has a large network and is very helpful.
I double checked with clients as I knew a few that booked with the Agency Atlantic. They said the customer service was easy, quick and professional. The escorts represented accurately, and the escorts were happy with the service the agency provided to them.
So, of course, I had to get Sarah on our books as an advertiser! We wanted reputable, we wanted reliable and the Atlantic girls & guys had great photos too!
I have learnt since that Sarah is very helpful to nice people, hates dishonesty, knows a lot about tech, ad platforms, advertising & branding lol
Just don't ask her about SEO, your head will explode with info overload! haha Sorry, Sarah but you know its true!
Sarah was with AA until she closed her agency last year and has always been a very big supporter of Available Angels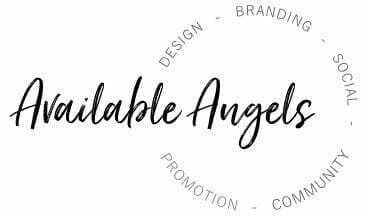 Honest Escort Marketing and Advertising Platform
Sarah tells me cause it's the prettiest Escort Directory in Australia (she is such a sweet talker ha) Also because it is one of the few sites that allows agencies to advertise as an agency brand rather than forcing dishonesty and making escort pretend to be 'privates'.
Unfortunately, brothels and agencies are not allowed on some Australian Ad sites due to the 'private only' rule that many niche sites seem to favour.
Many websites specialise in private listings only and so covert agencies began to list their escorts under false representation as a private.
Ethical companies simply walked after being rejected for being honest & some have had to rely on newspaper ads and of course battle with all the other agencies and directories for Google page one placement.
The unfortunate thing is clients who are wishing to meet an independent escort are mislead. The Agency is subject to a bad reputation because they have placed their ads on a private listing website. Nobody is happy with this situation
When I first met Sarah I quickly learnt that she is a web nerd so I started asking Sarah for her opinion when I wasn't sure about something and she would give me some insight by testing of the new features for me
Our professional relationship has grown well, I often have new workers signing up to available Angels through her recommendation. Thank you, Sarah.
Misguided Branding
Sarah messaged me a few weeks ago that she had been having chats with people about advertising and she had some insight about how others saw Available Angels that she thought may be helpful for me.
I phoned and Sarah said, "did you know that when I recommend Available Angels as an ad site option the reaction is always the same 'I don't do last minute bookings'?"
Sarah said I think that maybe you need to do some work on letting people know that Available Angels is not just available now, That AA is a service advertising platform showcasing everyone; ladies, guys, trans, available now, prebookings only, brothels and escort agencies both locally & Internationally.
Sarah said to write something for me for Sarahs2cents so here we are
Old Site vs New Site
What started out as a basic platform for showcasing last minute availability has now grown into a full functioning marketing directory.
In mid 2015 I posted a secret pre launch luncheon with sex workers in Brisbane.
Available Angels version 1 started out as an app-to-site business allowing escorts to turn on their availability status quickly via an app. This synced with their profile on Available Angels and highlighted their real time availability in a specific location on site and their basic profile.
Since then we are so much more than "Available Now". Over the years we have continued to grow and develop original concepts bringing them into this industry.
Perhaps due to our business name, many people still hold the opinion that we are just 'available now'.
Our platform features:
On Demand Automation
Dedicated niche category pages
Exclusive celebrity style interviews
Private Escorts Advertisements
Agency Escorts Advertisements
Establishments Advertisements
Adult Massage Advertisements
Blogs and Announcements
Specials
Tours both Australia wide & International
Not an average escort directory, Available Angels is a complete marketing machine
For a full list of our site features for escorts please refer to our Escort advertisers Features Guide
Clients we haven't forgotten about you either, please check our client guide to discover our clever innovative features saving you time and shining a little extra light on the wonderful personalities of our escort advertisers.
To our existing advertisers, we are so humbled to have you by our side as we keep growing every day. And to our site visitors and customers, we humbly thank you for using our features and supporting us by engaging in our worker's services.
To Sarah, thank you for bringing this to my attention and sharing your digital space with me to showcase who we are.
Note from Sarah:
Available Angels offers a hell of a lot of Features for an amazingly low price. Its fantastic value for money
As everyone knows I love love love SEO (yes I am obsessed) and I am super happy working with Eden, Jessica and Available Angels.  Expect to see more & more pages on google page 1 in the coming months and some great new features too. The site is so pretty and the functionality is fab – give it a go; you won't regret it.
Ready to Elevate your Business?
We can assist with all your Digital Marketing & Business Needs
Want to DIY your website?
Subscribe to receive your WordPress DIY Checklist!