Recommended Escort Website Hosting
For our clients needing WordPress Escort Website Hosting, one of the companies we recommend is Siteground; A Bulgarian based company with an easy to use Client Panel to set up your website, emails & more. They also have excellent customer care for inexperienced users.
My personal preference is VPS but the set up is much more difficult, as is the ongoing maintenance
Please read below for more details on and how to set up an account with Siteground
Choosing Escort Website Hosting
There are so many options for self-hosting; whilst VPS cloud hosting is the best & fastest, most site owners don't want to spend $50+ a month so our recommendation is shared Server WordPress Hosting. We recommend WordPress as it is a great functional & flexible CMS that powers over 30% of the internet.
Hosting is confusing as there are so many options out there but Escort Website Hosting its even more confusing as not every hosting company allows Escort sites.
You have to read the T&Cs to see if Escort sites are allowed but as there is so much Tech Jargon, lots of sales pitch that may or may not be true; the learning curve is very steep.
It's hard to know what you actually need in your hosting plan, Plesk, Cpanel, WP-CLI, SSH access, PHP version control, Git integration… the list of options is almost endless
How much does Hosting cost?
You would think that it would be as simple as search google 'website hosting' to find hosting but it's not.
Even when you find a site that allows adult or Escort sites, the hosting quality may be total rubbish so unless you know what you are looking for it's easy to get stuck with a 1-year contract and slow crappy hosting
WordPress themes
We use developer themes and plugins for all our web development but if you want to DIY, SiteGround has a starter kit of themes you can choose from and edit yourself.
Website Speed
Site Speed is vitally important to your website and quality hosting enhances your site speed. I suggest buying the fasting hosting you can afford with the best server set up.
At Atlantic we do all sites in WordPress. A WordPress website or a store is only as good as the hosting solution that powers it
Not only do Siteground allow escort websites, it's blazing fast with excellent features & great customer service!
If you are considering getting a website be sure you get your own domain & hosting so nobody can take it away from you
Atlantic can include hosting in your website quote and build however we encourage our clients to have their own hosting
We do our own and our client's sites in WordPress as we like the flexibility and functionality it offers. WordPress is great for a simple blog but also great for more complex functionality and custom coding.
WordPress Hosting gives you full access to your website. You can backup everything & store it on my local hard drive.
Site speed is very important since Google changed to mobile indexing first mid-2018 – Hosting plays a part in site speed
For the speed, you get with Siteground its excellent value for money. I have worked on clients hosting which has been much slower + charged additional annual fees for a lot of the services that are included with Siteground. It's easy to set up and they have excellent customer service if you are doing your own maintenance and get stuck
Purchase Hosting
1. Choose your Escort Website Hosting plan
There is three shared WordPress plans. The startup Plan is all you really need for an individual escort website whereas GoGeek is best for larger businesses
The StartUp plan is perfect for people with one website that are starting now
The GrowBig plan is great for multiple websites. The SuperCacher greatly improves WordPress and Joomla website speed
The GoGeek plan is perfect for e-commerce and larger sites and more geeky development needs like staging and GIT integration
2. Choose your Domain
You can buy a new domain, or sign up with an existing domain. GrowBig and GoGeek plans include site migration too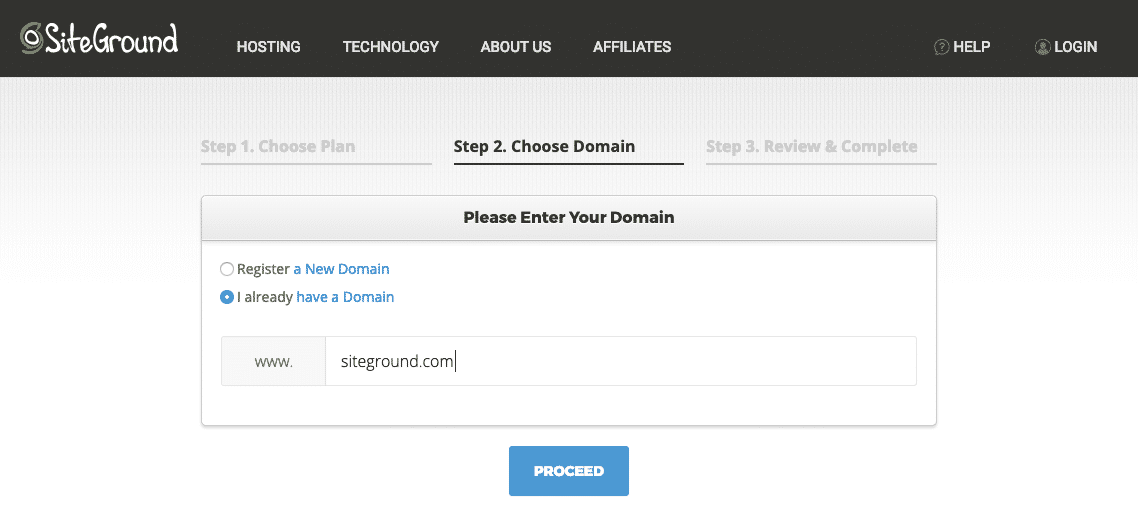 3. Review, complete and pay
Unlike many other hosting providers Siteground's advertised discount applies to any of the initial periods chosen during the sign up process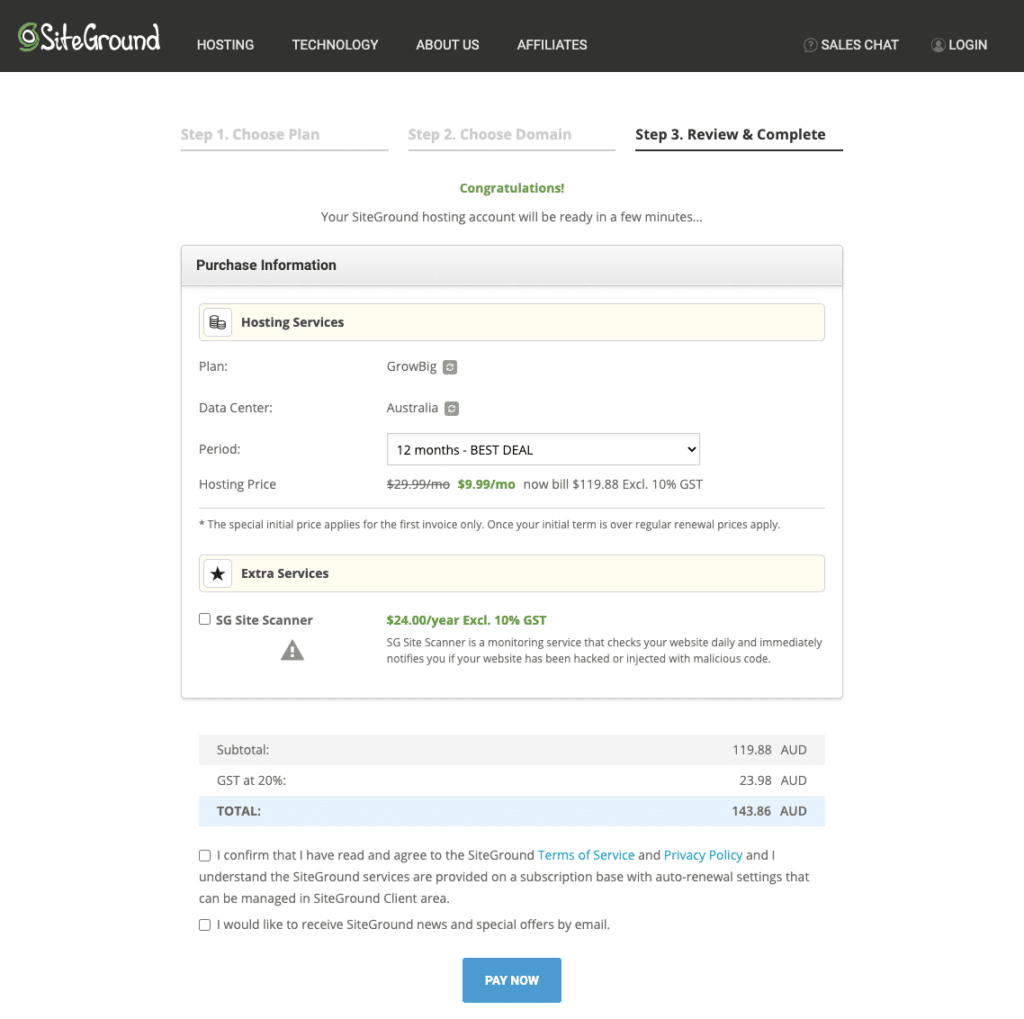 Atlantic clients, if you need help with setting up your Escort Website hosting please give us a call and we can walk you thru the process
If you are not a client of Atlantic you can contact Siteground and they can help you
I hope you found this blog on Escort Website Hosting helpful
Until next time
Ready to Elevate your Business?
We can assist with all your Digital Marketing & Business Needs
Want to DIY your website?
Subscribe to receive your WordPress DIY Checklist!