Set up escort Website Hosting & Collaboration
I have created this page for clients of Atlantic to help you set up Escort Website Hosting that allows you to give us collaboration rights.
Collaborating removes the need for us to have access to your account login. We can do our work in your hosting and you can remove that collaboration after the work has been completed for you.
1. Purchase a Domain
I recommend NameCheap.com as includes all the options needed for domains + includes whois free privacy where possible.
Please note that .com.au domains cannot have hidden whois due to Australian legislation.
If you need help deciding on a name check out our blog on Choosing a Website Domain
---
2. Purchase Hosting
WPEngine is our hosting partner and we recommend them especially if you are self-hosting. They have the best customer service we have encountered and they are safe, secure and allow adult services including Porn.
Receive 3 months free when you purchase an annual plan
It's easy to purchase. Simply choose the package you need (the first one is right for most), use the generic settings & pay the annual price
Once you have a WPengine account there is a User area where you can provide access to our account [email protected]
Whilst WPengine is the best hosting, we have used Siteground successfully for many clients.
Their user panel is very simple for beginners and there is a lot of inclusions such as email.
There is an Australian Data Centre which is great if you are Australian Based. Please note that SiteGround will not host Porn.
---
Screenshots of Siteground to guide you through the purchasing process
You need to purchase WordPress Shared Hosting
To use collaboration you will need to purchase either GrowBig or GoGeek
GoGeek is the best package as it has priority support + other techy stuff that is useful for a fast website.
GrowBig is ample tho if you want to keep your costs down.
StartUp doesn't offer Collaboration so if you wish to use this package there are 3 options

You provide your login
You set up the hosting and provide a migration code
You set up the hosting and provide an administrator login to WordPress
Please note that the pricing shown is for your initial purchase so if you buy 12 months of GoGeek you will pay $14.99pm ($197 annual) but in 12months the rate will go up to $49.99. So Purchase 2 years if you wish to get the low prices locked in.
I suggest purchasing SGScanner as this helps with your website security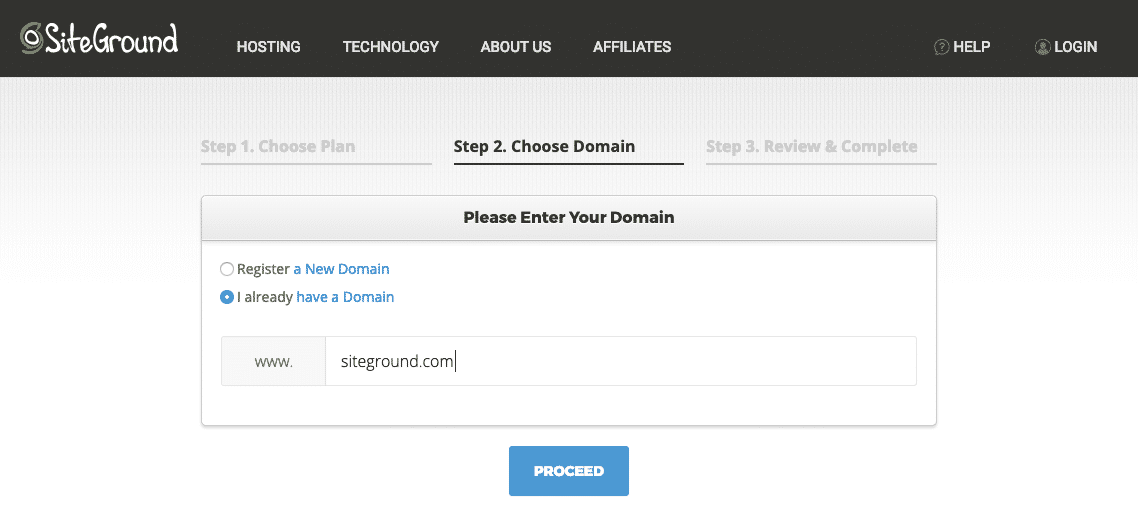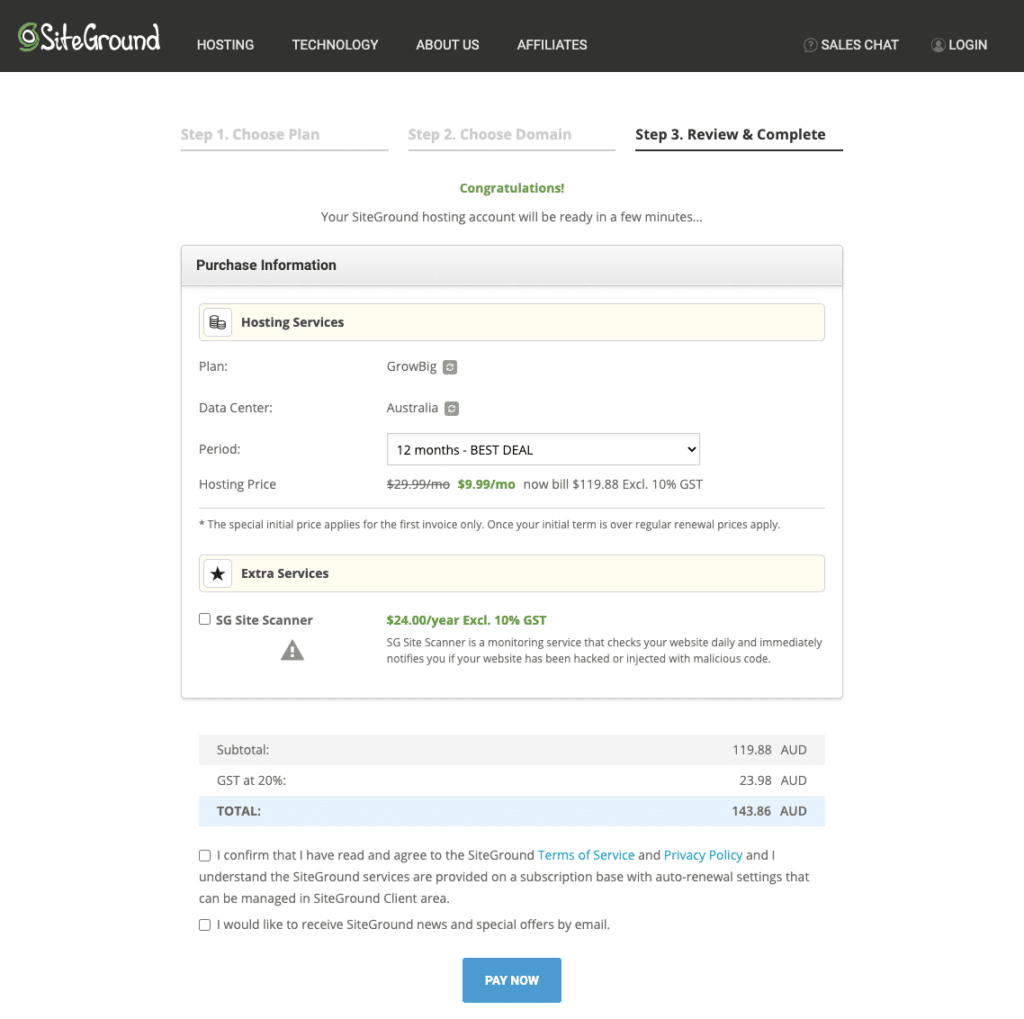 What is a Website Collaborator?
The collaborator is a user with access to the Site Tools of your site (without the email section). They have their own SiteGround Client Area and do not log into yours. They can request support from SiteGround regarding your website or others. You can add collaborators when you wish to give access to developers, designers or others to collaborate on your site. This service is available on GrowBig and higher hosting plans.
How do I add a Collaborator?
To add a collaborator to your site, go to your Client Area (click on your profile icon in the top right of your screen) then select Manage Users. Then, click on the Add New User button and a pop-up window will appear where you can select the collaborator option.
If you need any help when you set up website hosting please get in touch and I can walk you through the steps on a phone call
Ready to Elevate your Business?
We can assist with all your Digital Marketing & Business Needs
Want to DIY your website?
Subscribe to receive your WordPress DIY Checklist!